Isotonix™ Isochrome Powder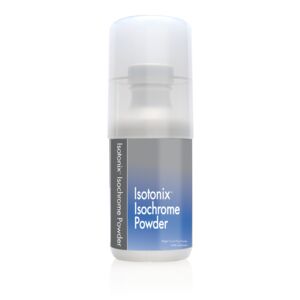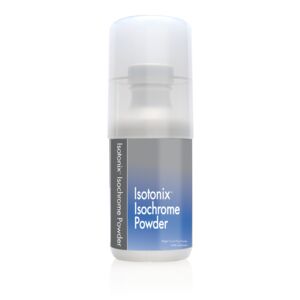 RM182.00 MYR
3.64
Single Bottle - 30 Servings
SKU: MY1055
FEATURED RECOMMENDATIONS
Benefits
---
• Helps with energy and stamina

Details
---
Isotonix™ Isochrome Powder contains many essential nutrients including vitamins, minerals, lipase, green tea extract and Co-enzyme Q10. Isotonix™ Isochrome Powder provides a sufficient dose of chromium and other nutrients that help to maintain health.
Ingredients
---
Chromium
Chromium is an essential mineral to help maintain the body's health.
Green Tea Extract
For centuries, Chinese and Indian use to take Green tea extract. It is good for the body to drink Green tea. There are some food supplements that use the dried or powder form of green tea extract. Green tea (Camellia sinensis) extract contains several antioxidant nutrients that help to maintain health.
Co-enzyme Q10
Coenzyme Q10 belongs to a family of substances called ubiquinones and is a water-insoluble, wax-like ingredient. It helps the body's metabolism. Coenzyme Q10 can be found in spinach, broccoli, nuts, meats and fish.
Vitamin B2
Vitamin B2 is found in liver, dairy products, dark green vegetables and some types of seafood. Vitamin B2 serves as a co-enzyme, working with other B-vitamins. It promotes healthy red blood cell formation and plays a crucial role in turning food into energy.
Vitamin B6
Poultry, fish, whole grains and bananas are the main dietary sources of vitamin B6. It participates in the metabolism of nutrients. Some athletic supplements include vitamin B6 because it aids in the conversion of glycogen to glucose for energy in muscle tissue.
Lipase
Lipase is an enzyme that aids in the digestion of lipid (fat) substrates. Lipase acts to convert fats and triglyceride substrates found in oils from food to monoglycerides and free fatty acids.
FAQ
---
What is the best way to take Isotonix™ Isochrome Powder?
Because Isotonix Isochrome Powder contains CoQ10, a fat soluble coenzyme, Isotonix™ Isochrome Powder is best taken with a meal.
Does Isotonix™ Isochrome Powder contain pork or pork products?
No. It is HALAL certified by IFANCA (Islamic Food and Nutrition Council of America).
Is Isotonix™ Isochrome Powder manufactured in a Good Manufacturing Practice (GMP) facility?
Yes, this product is manufactured in a GMP compliant facility.
This is a supplement product advertisement. KKLIU 0420/2021
TLS Product Reviews
---
Displaying reviews 1 - 2 of 2
---
请问孕妇适合饮用吗
Response from Customer Service:
11/6/2021
Dear Valued Customer,

Thank you for contacting Market Malaysia|Shop.com. Please be informed, for pregnant or breastfeeding lady, only the treating physician can determine if a particular supplement(s) is suitable for an individual based on the ingredients. It is mainly due to the lack of clinical studies and scientific data on the indications for use and safety of nutraceutical ingredients, especially herbs used in pregnancy and lactation. Kindly seek advice from your treating physician. One of our customer service experts will reach out and assist you in resolving this matter.

If you would like to call us directly, please feel free to contact us at 03-2289 3388 or email us at unfranchiservices@marketmalaysia.my
Thank you again!

UnFranchise Services Team
---
家父是糖尿病患者,请问一天可以饮用几次等渗铬配方?
Response from Customer Service:
11/4/2022
Dear Valued Customer,

Thank you for contacting Market Malaysia|Shop.com.
It is always best to refer to the treating physician for conclusive advice, especially before starting any supplement regimen.

Thank you.
UnFranchise Services Department