Isotonix™ OPC-3™ Plus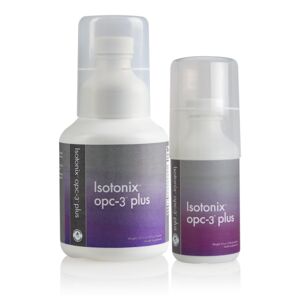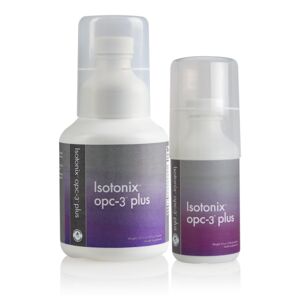 RM170.00 MYR - RM381.00 MYR
3.40
FEATURED RECOMMENDATIONS
Benefits
---
Act as an antioxidant
Supports a healthy body
Supports overall well-being
Details
---
Isotonix OPC-3 Plus is a health supplement that is made from a combination of bilberry, grape seed, grape skin, pine bark extracts and citrus bioflavonoid complex. Oligomeric proanthocyanidins (OPCs) are found in fruits, vegetables and certain tree barks that provide nutritional benefits to the human body. Isotonix OPC-3 Plus contains Pycnogenol, which is a natural plant extract from the bark of the pine tree.
Ingredients
---
Grape Seed Extract
Grape seed extract is typically extracted from the seeds of grapes which have a high content of compounds known as oligomeric proanthocyanidins (OPC).

Grape Skin Extract
Grape skin extract contributes to maintaining overall health.

Pine Bark Extract (Pycnogenol®)
Pycnogenol is a natural plant extract from the bark of the pine tree. Pycnogenol is one of the researched ingredients in the natural product marketplace and acts as an antioxidant.

Bilberry Extract
Bilberry extract is derived from the leaves and berry-like fruit of a shrub.

Citrus Bioflavonoid Complex
Bioflavonoids are antioxidants found in certain plants. They have been found to maintain healthy body.
FAQs
---
What is a bioflavonoid?
Bioflavonoids are complex organic plant compounds. Plants and fruits differ in colors based on the specific bioflavonoids they contain.

How should I take Isotonix OPC-3 Plus?
Isotonix OPC-3 Plus is for ADULT USE ONLY.

Pour 1 level, white bottle capful of powder into the overcap. Add water to the line on the overcap (2 fl. oz/60 ml) and stir. As a health supplement take once daily or as directed by your healthcare provider.

What exactly is Pycnogenol®?
Pycnogenol is the trademark of Horphag Research (UK) Ltd. for a standardized extract of bark of the French maritime pine tree. Pycnogenol is particularly renowned for its extensive clinical research with more than 120 studies published in peer reviewed medical journals.

Does Isotonix OPC-3 Plus contain pork or pork products?
No. It is HALAL certified by ISA.

Is this product manufacturer in a Good Manufacturing Practice (GMP) facility?
Yes, this product is manufactured in a GMP–compliant facility.


This is a supplement product advertisement. KKLIU3531/2022
TLS Product Reviews
---
Displaying reviews 1 - 5 of 269
---
改善最大的是我的气色&皮肤敏感问题 !我真的太爱了!
---
---
每天早上都必备的morning cocktail,只是短短的三个月就改善了我皮肤的状况还完全解决了月经疼痛的问题。
---
喝了3個月,現在完全沒有經痛的問題了!而且從超級好喝
Response from Customer Service:
24/8/2023
Dear Valued Customer,

Thank you for your positive feedback on the Isotonix™ OPC-3™ Plus. We are glad that you are happy with our product.

Thank you.
Shop.com Team
---
它超抗氧化,我服喝了皮肤变得白皙很多,脸色也变好了。